Zume Pizza wins packaging award for patented 'Pizza Pod'
By Canadian Pizza
News
pizza pod
zume pizza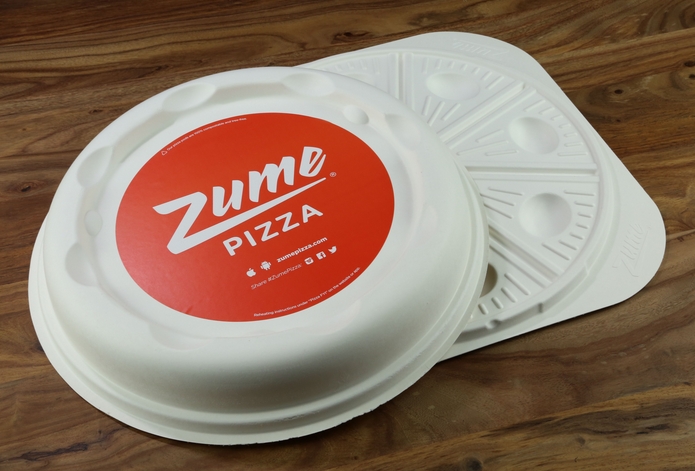 Mountain View, CA – Zume Pizza was named a Diamond Finalist winner in the 29th DuPont Awards for Packaging Innovation for its compostable, oil-absorbing "Pizza Pod."


The food company's patented Pizza Pod won its award based on technological advancement, responsible packaging and enhanced user experience.
Most pizzas are delivered in square cardboard boxes that consumers have accepted as the industry standard, but are prone to collecting grease and moisture, Zume said in a news release. The Pizza Pod is optimized to absorb maximum oil and moisture, so pizzas stay hot and crispy long after leaving the oven.
The configuration of the pod allows retailers to assemble boxes in less time and using less labour than traditional pizza boxes. The nestled trays are easily stacked, requiring less storage space and facilitating transport and delivery.
"The Pizza Pod is a unique solution that not only incorporates green materials but is also able to drive premiumness in its design," said Lead Judge David Luttenberger, CPP – Global Packaging Director, Mintel Group Ltd., USA, in an award commentary. "We were especially impressed that this pizza box was composed of 100 per cent sustainably farmed sugarcane fibre, making the Pizza Pod tree-free, compostable and biodegradable."

---
Print this page