Tour of new digs for Canadian Pizza Summit
By Canadian Pizza
News
abacus data
annex
annex business media annex chef of the year canadian pizza summit canadian pizza show faema canada pizza trade show pizza event
canadian pizza show
canadian pizza show 2018
canadian pizza summit
canadian pizza summit 2018
chef of the year
faema canada
Great Pizza Box Foldoff
pizza trade show
the lease coach
video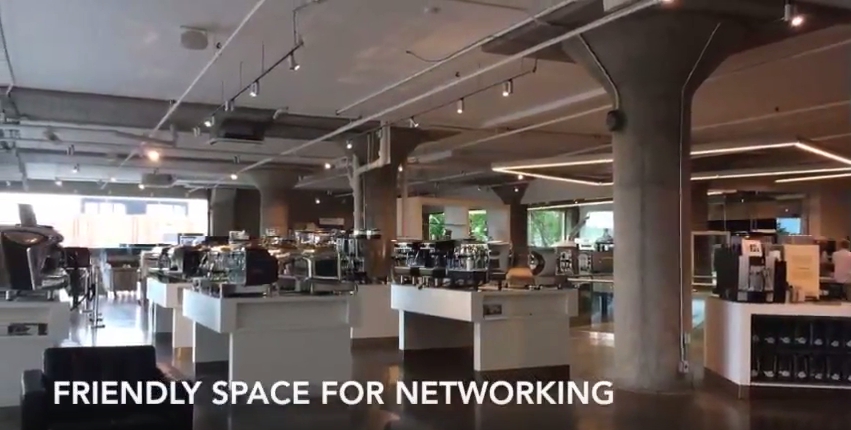 Toronto – Come with us and take a speedy video tour of Faema Canada's showroom on Dupont Street in Toronto, where the Canadian Pizza Summit and Chef of the Year Competitions will take place on Oct. 15. A century ago, the modern renovated facility was turning out Ford Model Ts – soon it will be turning out delicious pizza!
Pizzeria owners and staff, as well as entrepreneurs looking to get into the business, are invited to network, take in business seminars, enjoy delicious pizza and compete for a free trip to Las Vegas at the Canadian Pizza Summit and Chef of the Year Competitions on Monday, Oct. 15.
Summit highlights:
Highly engaged suppliers available to share their industry know-how in a relaxed setting and demonstrate how their latest products and services can help you make more money.
Two Chefs of the Year! We're giving top honours to two winners in their respective Traditional and Open divisions and taking both champs to Vegas to compete at Expo!
Canadian pizza market information to help you make informed decisions for your business. Attendees of the Summit get a preview of and exclusive access to Canadian consumer and industry survey results gathered by Canadian Pizza and millennial experts Abacus Data. Find out how you compare with other pizza businesses, what you can do to increase sales and what Canadian customers want from their favourite pizzeria!
Powerful education sessions aimed at solving your biggest pizza pain points. Our keynote speaker is Abacus Data CEO David Coletto, who will turn the key to unlock the millennial mindset. Other topics include The Do's and Don'ts of Lease Renewal by Dale Willerton of The Lease Coach and Finding Great Workers for Your Pizzeria.
The Great Pizza Box Fold-Off!
A fun charity auction! Win prizes while supporting Food Banks Canada!
The Canadian Pizza Summit and Chef of the Year Competitions is presented by Canadian Pizza magazine and supported by Platinum sponsor Moretti Forni distributed by Faema Canada, Gold sponsors Ardent Mills and Parmalat/Galbani, and Silver sponsor Escalon Premier Brands/Heinz.
https:omhEwVQgqvg
---
Print this page