Pizza-inspired jerky
By Canadian Pizza
Products
Front of House
New Products
meatheads
pizza jerky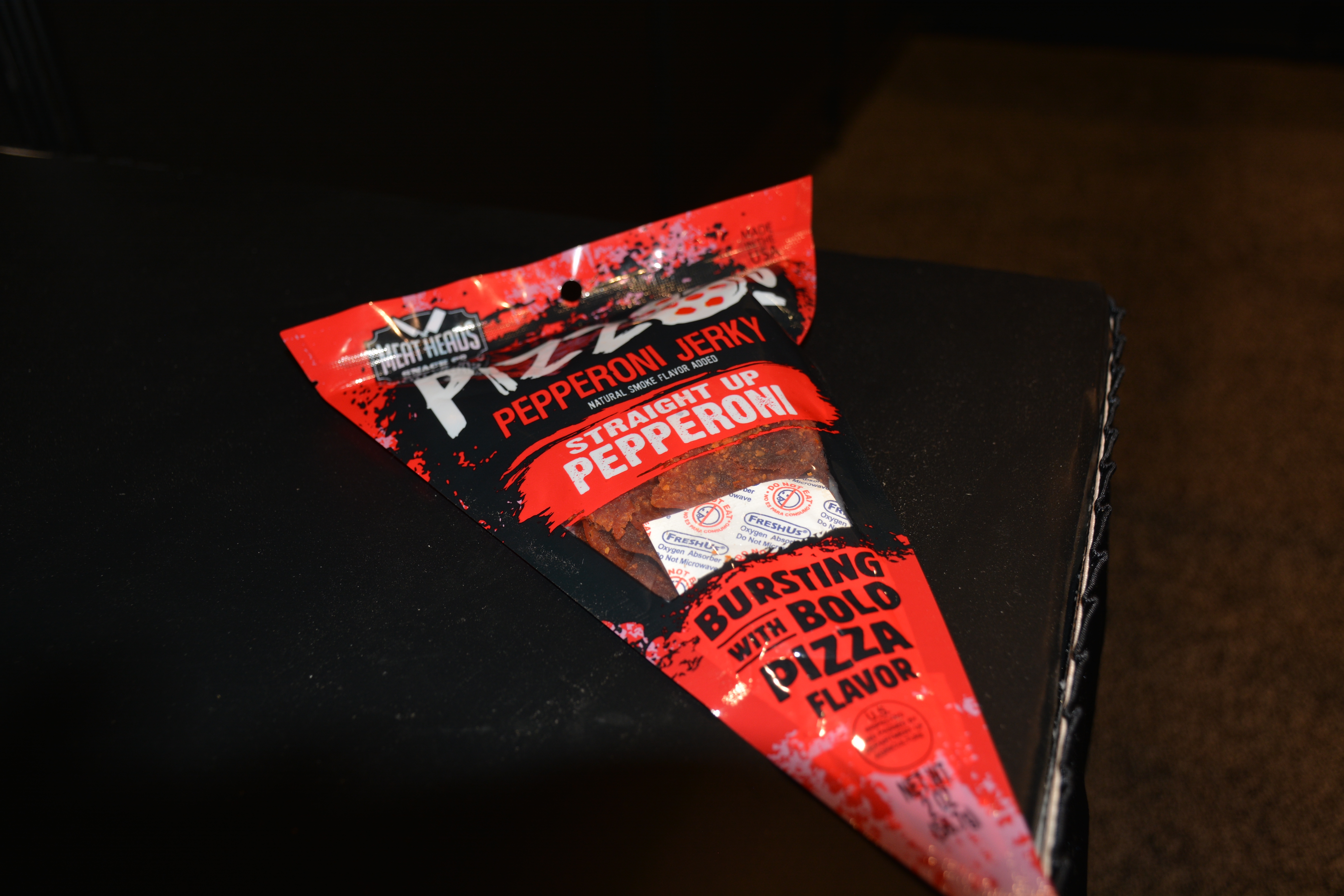 Meatheads Snack Company has a line of pizza-inspired jerky products that may increase your front counter sales.
Pizzo's Pepperoni Jerky comes in seven flavours: Straight Up, Meatlover's Paradise, Screamin' for Supreme, Aloha Hawaiian Style, Hollerin' Jalapeno, Sizzlin' Sriracha Style and Blazin' Buffalo Style.
Pizzo's Uncured Bacon Jerky comes in four flavours: Sriracha Style, Old Fashioned Maple, Western BBQ Seasoned and Applewood Smoke Flavor.
The protein snacks come in individual, pizza-slice-shaped packages.
The company also carries Organizza pizza toppings, including seasoning, kale flakes, sundried toato basil seasing and spinach flakes.
---
Print this page