Wood-look melamine serving boards
By Canadian Pizza
Products
Front of House
New Products
american metalcraft
melamine
melamine wood serving board
serving board
wood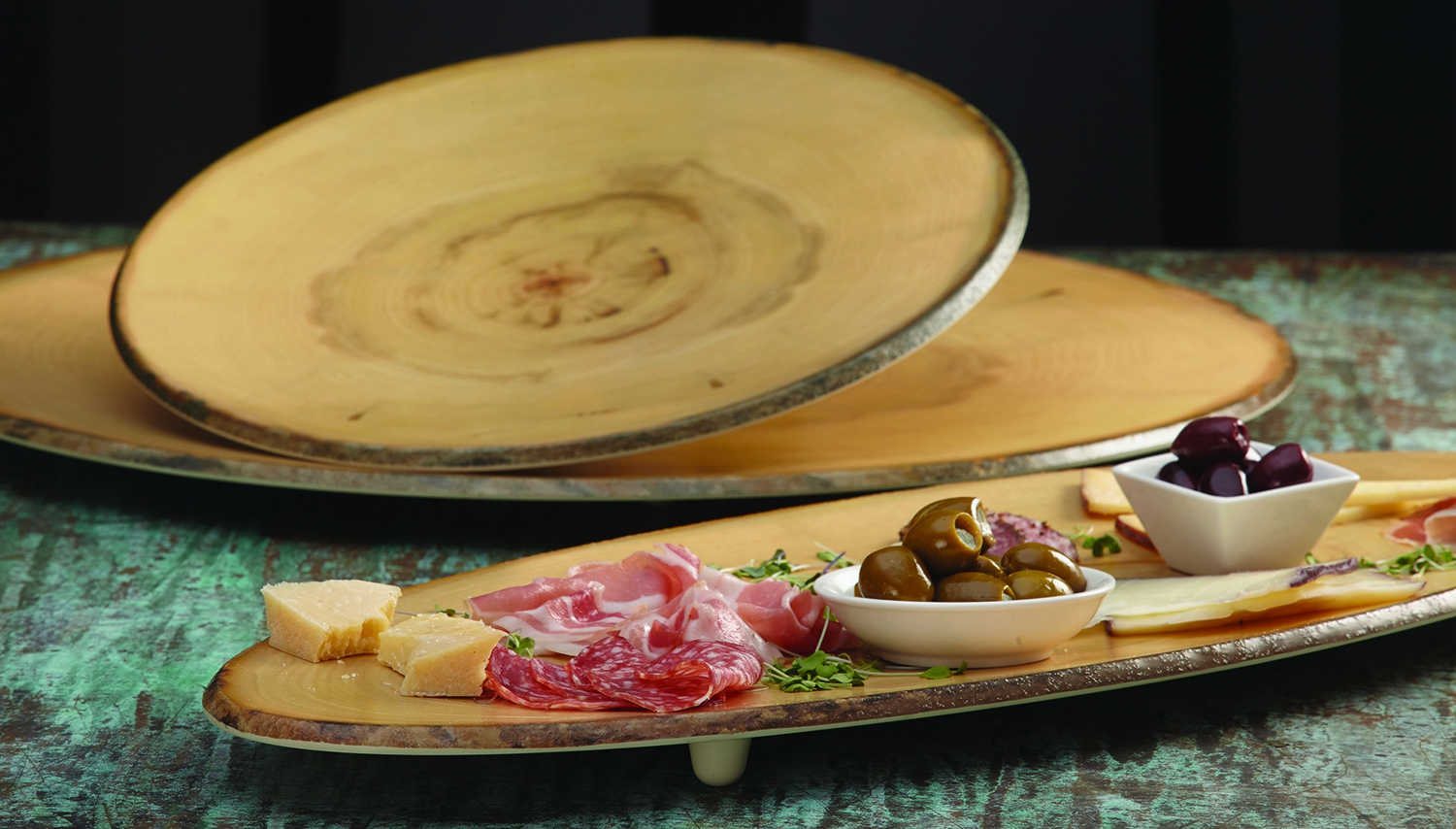 American Metalcraft has a new Melamine Naturals Collection of serving boards that look like wood but are made of durable, washable, stain- and oil-resistant melamine.
There are five different styles in American Metalcraft's Melamine Naturals Collection.
The rustic wood and acacia serving boards are available in three sizes from a smaller 14-inch diameter to a larger 215/8-inch diameter round-to-oval shape that measures 25½ inches long by 10¼ inches wide. Both styles feature round feet that lift the boards one inch off the table for convenient serving and clearing.
Square and rectangular styles in the collection include walnut, bamboo and elm wood serving boards. The square boards measure 11¼ square inches by 3/8 inches high, and the rectangular boards measure 207/8 inches long by 12½ inches wide by 3/8 inches high.
---
Print this page