Versatile poly trays can be customized
By Canadian Pizza
Products
Back of House
New Products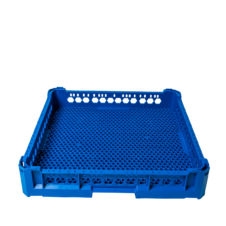 Genus dei of Italy has a line polypropylene trays in difference sizes and colours suitable for multiple uses.
The polypropylene trays are created with the goal of satisfying the most demanding customers and offering unique features.
The trays are manufactured in different sizes and in 40 customizable colours, are suitable for a variety of uses.
In addition to the trays, the company produces and sells pizza dough boxes, racks, accessories, storage and handling items and tokens.
"The main objective of our company is to produce and provide customers with products that last, that are safe and practical to use," said Francesco Donaggio, export sales manager for the foodservice equipment company.
---
Print this page