Live video network lets chefs, cooks and bartenders earn money by sharing expertise
By Canadian Pizza
News
Products
In the Kitchen
Marketing
Techniques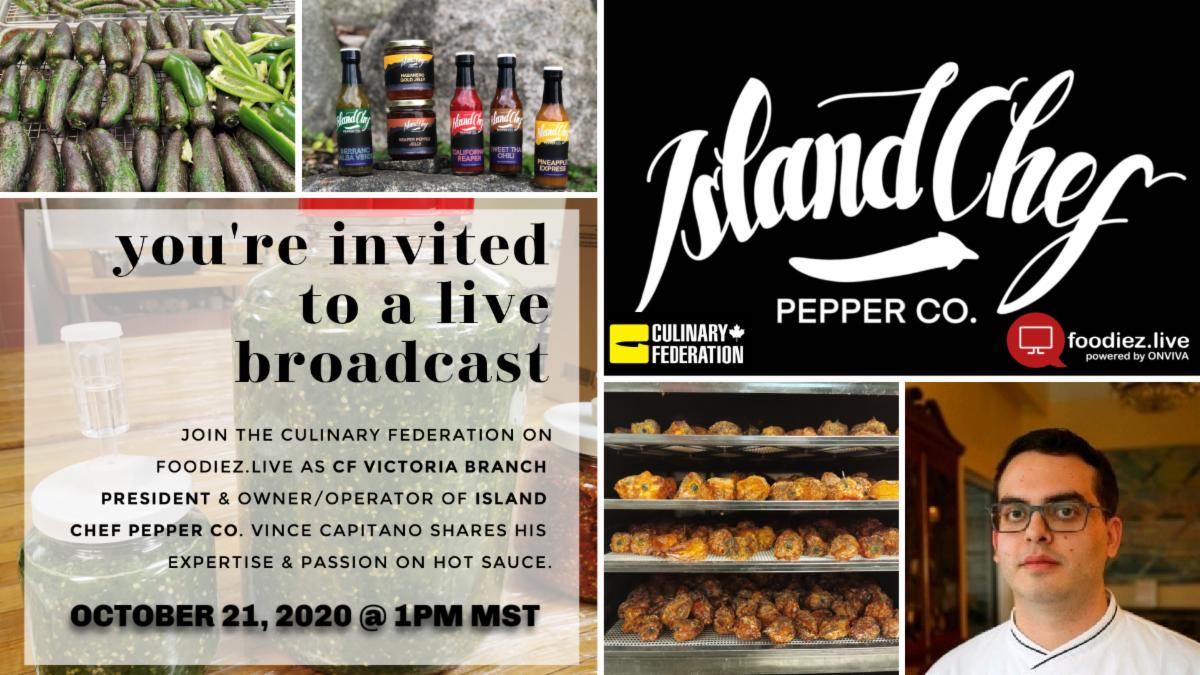 Toronto and Boca Raton, Fla. – A new live video network provides a way for food and beverage industry professionals to earn money through connecting with audiences of food lovers.
Foodiez.live, powered by ONVIVA Broadcasting Corporation, allows chefs, cooks, restaurateurs, bartenders, mixologists, sommeliers, foodies and cooking schools to price, schedule, promote and deliver live streaming broadcasts and video calls to audiences of any size.
"COVID-19 forced me to look for new ways to earn income, since my work in the food services business has been greatly reduced," said Andrew Carter, co-founder of Chefs Night At Home, in a press release. "Foodiez.live gives me a direct way to monetize my culinary expertise."
By joining the network, content creators with culinary talents, skills and expertise can get paid directly for their live video content and begin building their following, opening new revenue streams from the comfort of their own home or professional kitchen.
There are no monthly fees to join network and no minimum payouts. It is designed to eliminate barriers to entry for emerging chefs.
"Our goal for Foodiez.live is to help chefs, cooks, bartenders, mixologists and cooking schools earn more money from their skills at a time when many food industry professionals have been forced to explore new ways to earn income during the pandemic," according to ONVIVA Broadcasting Corporation founder and CEO Michael O'Farrell.
Culinary content creators can run live demos, host Q-and-A sessions and private classes, show cooking or beverage hacks and tips, and offer guidance to up-and-coming chefs. In fact, many people in the restaurant industry have been doing this already through social media platforms but haven't found a way to charge for their service, the release said. The network allows them to set their price then live broadcast events in high definition all from one platform, host interactive sessions with followers and sell training videos or books using the platform's built-in billing system.
The Canadian Culinary Federation will be launching its partnership with Foodiez.live with a live broadcast featuring Chef Vince Capitano, who will be leading a free workshop about all things hot sauce on Oct. 21, 2020. at 1 p.m. Mountain Standard Time. For more information, visit Foodiez.live.
Those who would like to learn more about how to broadcast to a virtual audience can register for a free live webinar on the platform.
---
Print this page