Judges announced for Canadian Pizza Chef of the Year West Competition
By Canadian Pizza
Features
News
Business and Operations
Trends
canadian pizza summit
Burnaby, B.C. – Canadian Pizza magazine is excited to have dedicated members of the pizza industry join us as judges at the Canadian Pizza Summit West on June 6 in in Burnaby, B.C.
Judging Chef of the Year Open will be Francesca Cavallo, Martin Barnett and Francisco Migoya.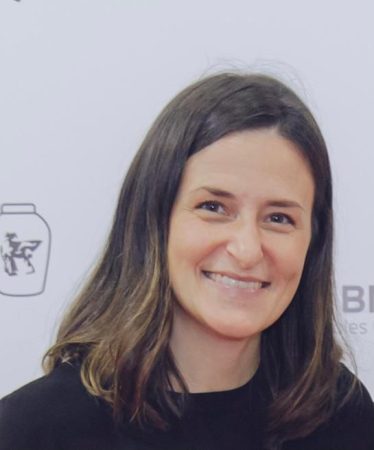 Francesca Cavallo is project and accounting manager for the Italian Chamber of Commerce in Canada – West (ICCBC). ICCBC has operated since 1992 as a private, non-profit, membership organization to promote and enhance business, trade and investment exchanges between Italy and Western Canada. It is part of a world network of 81 Foreign Italian Chambers abroad spanning 58 countries.
Since 2016, ICCBC is partner of the project True Italian Taste whose main goal is to promote awareness in Canada about the authentic and certified agri-food Italian products, and to develop and strengthen the presence of Italian quality products in the Western Canadian market.
Martin Barnett has a been immersed in the Canadian baking industry since 1977. Formerly running medium-size wholesale and retail bakeries in Victoria, B.C., Martin transitioned to work for the Fairmont Empress Hotel while studying for his Instructors Diploma. He joined Vancouver Island University in 2002 and became chair of the Professional Baking and Pastry Arts program as well as sitting on the University Senate.
After retiring from VIU in 2018, Martin launched Seraphina's Oven, a small artisan baking, training and consulting business.
He has been involved with the Baking Association of Canada both provincially and nationally since 2005 and as a director since 2012.
Francisco Migoya is the Modernist Cuisine head chef and co-author of Modernist Bread (2017), and Modernist Pizza (2021). Modernist Bread has won many awards, including the James Beard Foundation, International Association of Culinary Professionals and Gourmand cookbook awards. Together with Nathan Myhrvold, he directs culinary research, including the development of new techniques and recipes.
Chef Migoya has been recognized as a top U.S. pastry chef and chocolatier, with accolades that include the Medal of Master Artisan Pastry Chef (2013) from Gremi de Pastisseria de Barcelona. Migoya owned Hudson Chocolates in New York and worked at both The French Laundry and Bouchon Bakery as executive pastry chef. Prior to joining the Modernist Cuisine team, Migoya was a professor at the Culinary Institute of America, where his areas of instruction included bread, viennoiserie, pastry and culinary science. Migoya's book The Elements of Dessert (John Wiley & Sons, 2012), won a 2014 International Association of Culinary Professionals Cookbook Award in the Professional Kitchens category.
Good luck to all Chef of the Year competitors! See you at the Summit!
Pizzeria owners, operators and their teams can register to attend this free industry event HERE.
---
Print this page