Chickapea pasta suits gluten-free, vegan and other diets
By Canadian Pizza
Products
Front of House
New Products
chick pea
chickapea pasta
glutenfree
lentil
lentil pasta
pasta
pasta recipe
recipe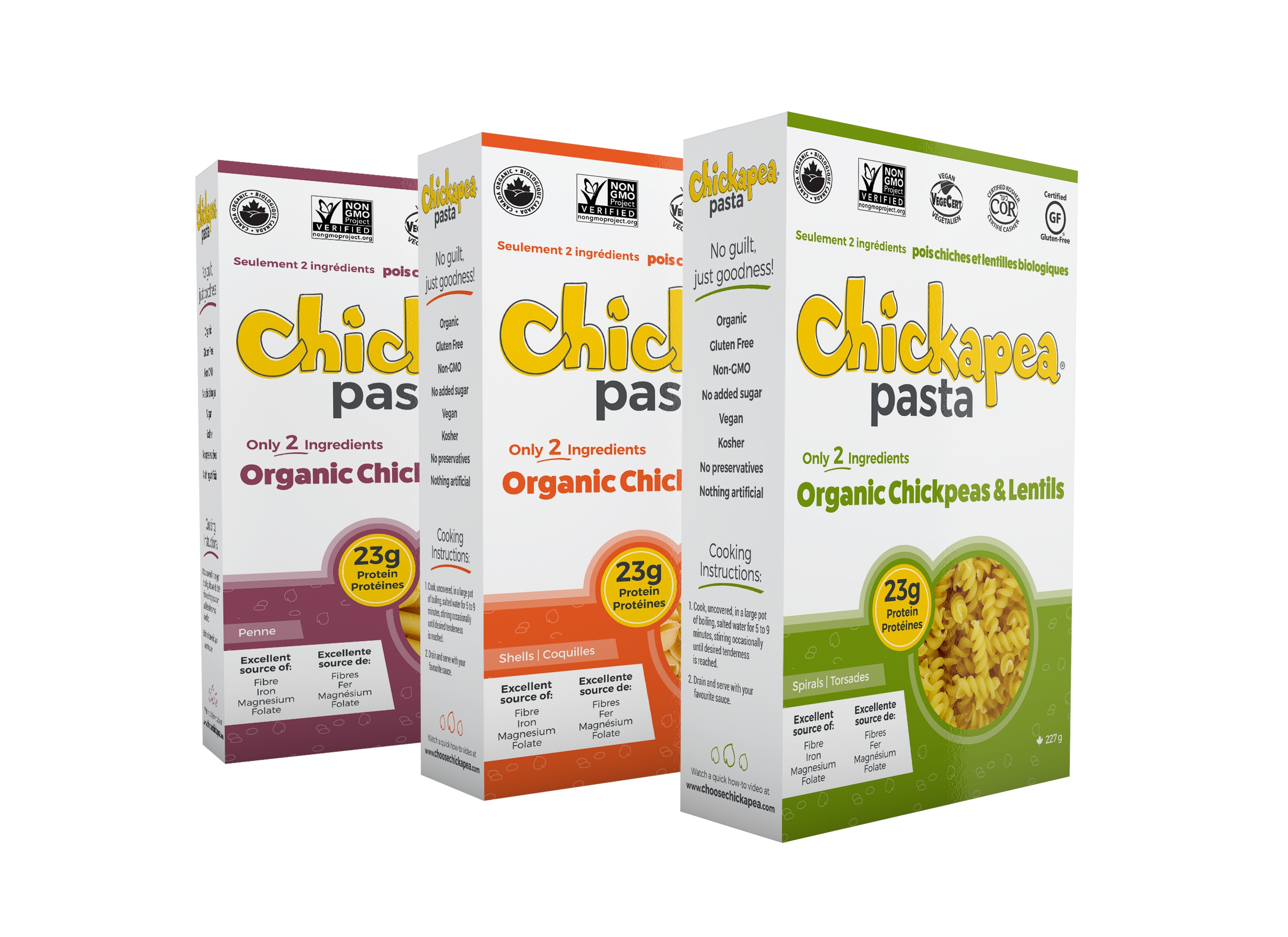 Barrie, Ont., entrepreneur Shelby Taylor has developed a chickpea-based pasta that ticks the boxes of several special diets.
Chickapea Organic Chickpea and Red Lentil Pasta is available in penne, spirals and shells.
The pasta contains 27 grams of protein, 13 grams of fibre, and is high in iron and B vitamins.
It is designed to meet the needs of several special diets: organic, gluten-free, non-GMO, vegan/vegetarian and kosher.
The products are available in retail stores and distributed wholesale through Neal Brothers. A foodservice program is expected to launch in March.
A recipe for Fire-Roasted Penne Puttanesca was developed especially to showcase the new pasta.
---
Print this page